about Bill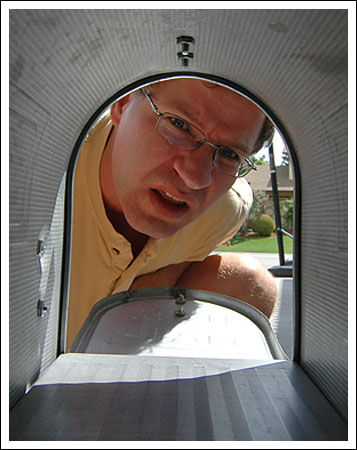 Welcome to my website and blog. I am a visual artist creating images that people like, want or need. Most of my income comes from my library of stock imagery that I have online with three stock representatives. Check out my work by clicking on the imagery subdirectories.
Others images I create for myself. I will be posting my fine art projects as well. I also enjoy teaching and hope to post some articles that will share some of the image making knowledge from my 22 years of digital image creation. So have a look through my imagery, read an article or leave me a comment, and enjoy the visuals, that's what this site is all about.
I grew up in the BC interior and moved to Vancouver after high-school with big city aspirations only to move back to the smaller community 10 years later. I figured it would be a better place to raise my kids and to get away from the traffic.
Although I do some assignment work, I now concentrate on producing "stock" imagery using any means available or suitable, including photography, Photoshop, vector (Illustrator), and 3D software. I've been involved with creating images on computers since the computer graphics stone age (1985) and took up photography because I thought it was quicker and easier to take a photo of something rather than drawing it .
While most of my photographic knowledge is self-taught, I have had formal training in Commercial Art and Design at Langara College and in Digital Art & Design at TRU.
I like non-fiction books, but don't seem to find the time to read them, I like spicy food but my family doesn't like that fact. I'm an avid mountain biker, and enjoy skiing in the winter. I'm told by some that I'm a "thrill seeker" and do my best to live up to that claim without inflicting undue bodily harm to myself and any bystanders. At 42, my body's getting a bit old for that kind of stuff.
My self portrait was taken while I checked for the latest royalty statement (or lack there of).
Find me also on Google+ and facebook.
Bill Frymire