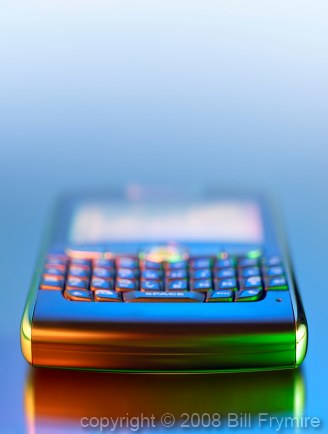 (click image to enlarge)

Here's a photo of a recent Blackberry smartphone which is one of about 20 images that was added to this website library last week. Last month, I was asked by my editor at one of my stock agencies to add back any Blackberry logos that had been "photoshopped " out.
This was kind of a bizarre request because usually, any identifiable logos are required to be removed before images are submitted. This image was ok because of the shallow depth of field and did not have to be re-logo'd like a few of the other images I had done.
I'm not sure what Blackberry is up to, but perhaps if any of their products are shown in advertising, they want people to know that they are "Blackberries" and not some other smartphone. Interesting!
You can find this image and other smartphone images in my gallery under technology>> communication>> PDA
If you take a look at the 3rd image there and compare it to the image on Masterfile's website here you will see I've put the logo back on in the Masterfile version.
Post Comment