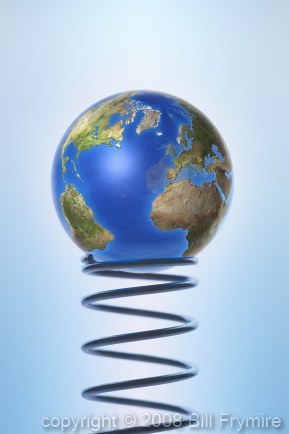 (click image to enlarge)
Mother nature has shown great resiliency in the past in recovering from man's ecological wrongdoings. Will our economic system be equal to the task? I'm not sure if all the bail-outs and money injections can stop the financial downfall. We may have already hit the tipping point.
I photographed this image originally with a blue marble on top of the small spring, and replaced it later in photoshop with a 3D computer generated globe.
You will find this image in my gallery under globes>>specialty » world balanced on metal spring
Post Comment