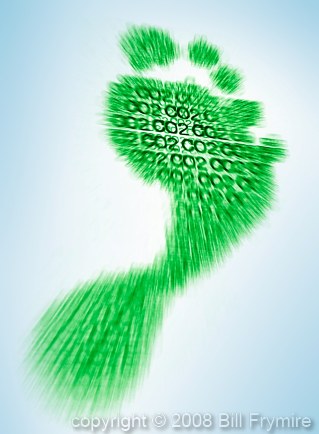 (click image to enlarge)
With all the talk about global warming these days, It's probably time that we took a look at our own carbon footprints and take steps to reduce them. For this image I broke out the old green food dye and did my own foot print which I then scanned and used a program called Textaizer to turn the text of your choice (CO2) into the image of your choice (footprint). Pretty cool. I added some colour and a radial blur in photoshop and there you have it.
The green dye wore off in my socks after a few days. I never claimed to have a green thumb, but I guess I can now claim to have had a "green toe", whatever that means. I'm actually quite embarrassed because I probably have a clown sized carbon footprint, so I guess it's time to turn off the computer and all the lights and go to bed.
You can find this image in my gallery under concepts >> environment>> carbon footprint.
Post Comment