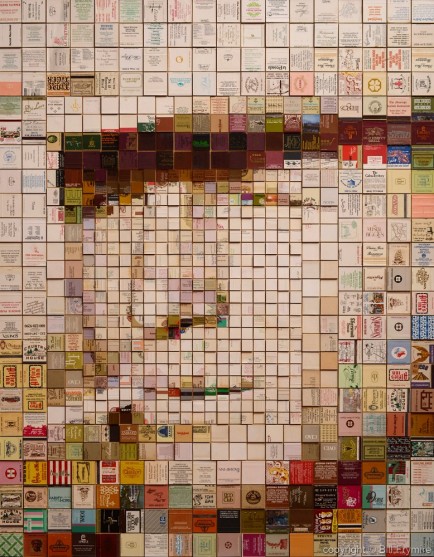 "Close before Striking"
Created from an international matchbox collection from the 50s-80s, found at a garage sale. The images depicts Clarence Hailey Long, the original "Marlboro Man" as photographed by Leonard McCombe in 1949 and was the inspiration for the Philip Morris cigarette advertising campaign . Many subsequent "Marlboro Man"actors died from lung cancer in later years.
I came up with the title after working countless hours with the matchboxes, most of which had the warning "close before striking" to prevent burns and fires. To me it served as a metaphor for the tobacco companies going behind closed doors to make their products more addictive and then hitting the user of their products
with a deadly blow to their health.
The piece serves as a warning to would be smokers, Each large square represents thousands of people killed by smoking related illnesses.
Large squares = 250,000 people
medium squares = 100,000 people
small squares = 50,000 people
Total =over 90 million people killed by cigarettes!
This piece was shown at the 2012 "Revsion" recycled Art Show in Granville Island Vancouver this summer.
The finished multi-dimensional piece measures 38″ x 48″ and is still available for sale. Here is a close-up of the mouth and cigarette area.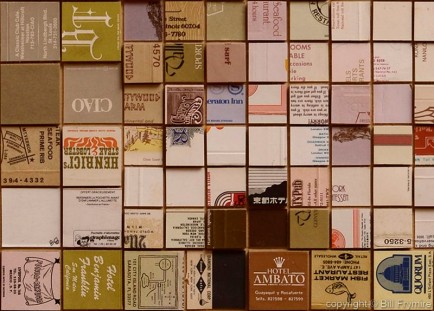 Post Comment