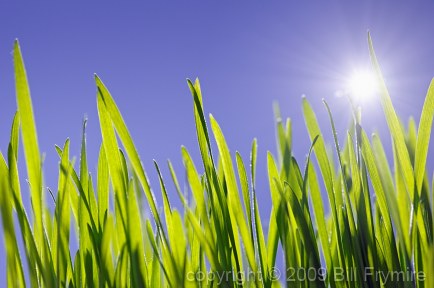 (click image to enlarge)
Grass, the colour of it when it is new, the smell of it as it grows in spring, the feel of it on bare feet! Definitely one of the joys of life. Unfortunately, this is just cat grass bought at the local pet shop and photographed in my studio because there was still snow on the ground when I shot this. The sun was added in Photoshop. Things aren't always what they seem!
This image has not been uploaded to my gallery yet. If you are interested in using the image, please email me at bill@billfrymire.com.
Post Comment