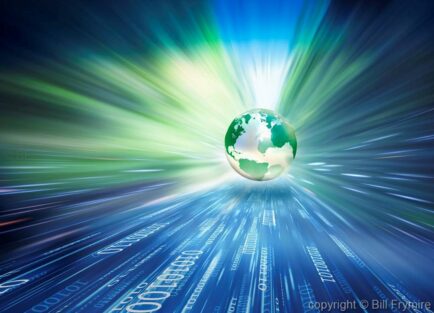 Climate change is an issue that can no longer be ignored. The future of our planet and its inhabitants depend on our ability to tackle this challenge head-on. The good news is that technology is playing a vital role in providing solutions to mitigate the impact of climate change.
Renewable energy sources, such as solar and wind, are becoming increasingly prevalent, offering clean and sustainable alternatives to traditional energy sources. Smart energy management systems are also helping to reduce waste and maximize energy efficiency.
In the transportation sector, electric vehicles and smart transportation systems are reducing our dependence on fossil fuels. Precision agriculture technologies are enabling farmers to produce crops more sustainably, minimizing waste and maximizing yields.
The bottom line is this: technology is providing us with the tools we need to create a more sustainable future. We must embrace these solutions and work together to make a positive impact on our planet. With science as our guide, a better world is within our reach.
Would you like to use this image? Click here to use it.
Post Comment