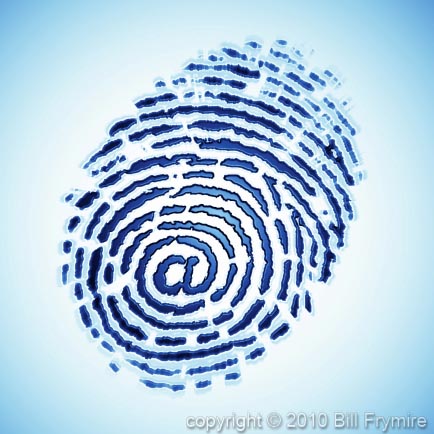 (click image to enlarge)
Why is my mother-in-law emailing me that she just bought an iphone from www.onlinestore.com and telling me that it was such a good deal? She doesn't seem like the bleeding edge techo type. Because it's not her!
Identity theft an take many forms, so be on the look-out, and if you ever get an email from me urging you to buy something, it probably isn't me.
The thumbprint shown here is mine, with some photoshop work to add in the @ sign.
The image is represented by Getty and resides in my library here.
Post Comment