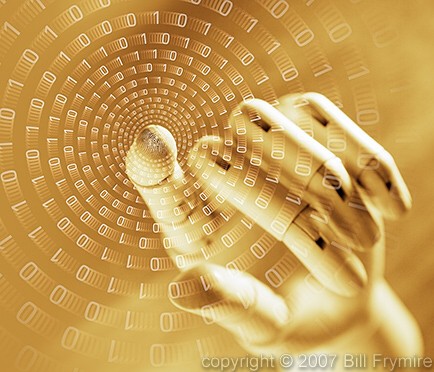 (click image to enlarge)
Finding information at your fingertips is now more possible than ever before. The key however, is in filtering through all the information overload. Companies or products that can do the filtering accurately can be worth their weight in gold.
This image began with a photograph of a wooden mechanical hand. The concentric circles of data were added using Photoshop.
You will find this image in my gallery under technology>>computers>>information at your fingertips.
Post Comment