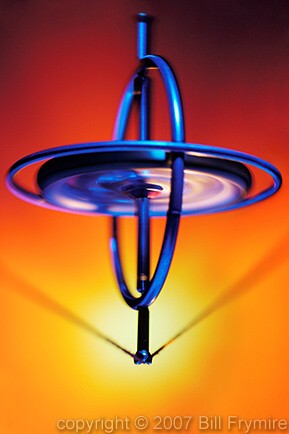 (click image to enlarge)
Balancing this gyroscope on a fine thread was as difficult as balancing life can sometimes be. For this shot I set up a mini tight-rope line, started the gyroscope spinning, and then placed it on the thread and quickly snapped the photo. I have many shots of an unbalanced gyroscope as well. :>)
You can find this image in my gallery under concepts>>balance>> gyroscope balanced on thread.
One Comment on "Life is a balancing act – image of the week"
gogsPlawl Says:
February 16th, 2009 at 11:31 pm

Your are Great. And so is your site! Awesome content. Good job guys! Interesting article, adding it to my favourites!
Post Comment