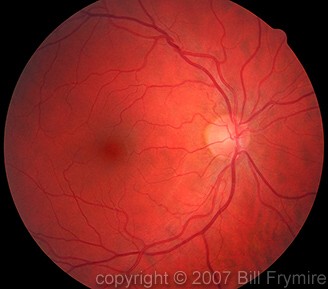 (click image to enlarge)
This is an image of my retina taken at my optometrist's during an appointment. Optometrist's are using this new technology to look at the health of the eye and it can also be used to determine how healthy your cardiovascular system is as well.
You can find this image in my gallery under science-health>>health>> back of the retina.
Post Comment