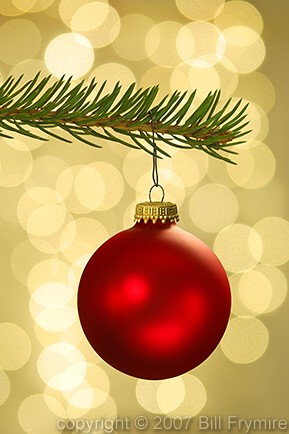 (click image to enlarge)
I would like to take this opportunity to wish you a Merry Christmas. May the holidays be full of joy and peace in your home and in our world.
This is the original image that I shot in my studio. I then used Photoshop to add a world globe to achieve the image that I posted last Christmas. Click here to see last year's image christmas globe.
You can find the above image in my gallery under concepts>>holiday>> Christmas ornament.
Post Comment