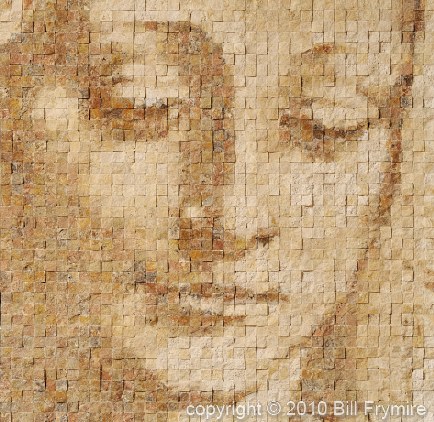 (click image to enlarge)
My apologies for missing a few weeks of updates while I was away on holidays. Our trip to Colorado was great!
I attended two art shows in Aspen and Beaver Creek and the response I received was very encouraging. I sold two pieces and made many connections with possible clients.
Here is one of the last mosaics I finished before I left.
Leonardo DaVinci's model sketch known as "Deivo" served as inspiration for this piece. It is comprised of 1521 scabos split faced travertine tiles. It measures 36″ x 36″ and weighs approximately 65 lbs.
Original – $5500
Also available in giclee print – 40 limited editions (36″x36″) – $450.
Post Comment