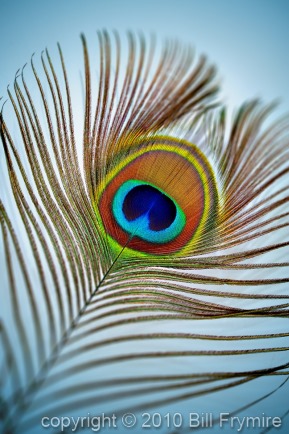 (click image to enlarge)
We are taught at a young age to be humble but sometimes you want to show off. The Peacock's feathers would never be enjoyed if the bird always kept them hidden. The challenge is how to strut your stuff without coming across as boastful . I'm still working on that.
My youngest daughter loaned me this peacock feather to take photos of. It really is amazing how nature can create something so beautiful and delicate, just like her.
This image is available for commercial usage here.
Post Comment