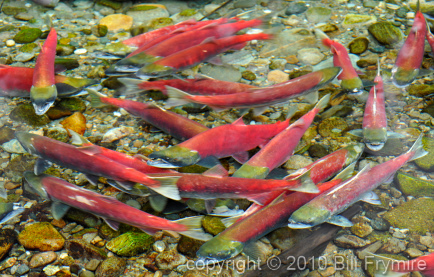 (click image to enlarge)
Last week I took a short drive out to the Adams River where millions of Sockeye Salmon have come to spawn. Even though the run had already peaked, there were still huge numbers of fish in the river, and tons on the river banks. (You get used to the stench.)
This year surprised many when over 30 million fish entered the Fraser River on their journey to spawning grounds in the interior of BC. Most of them didn't make it, either caught by commercial fishermen or swept away by the fast currents as they made their 450 km journey to their birthplace.
Millions of them did make it, and then died after spawning to complete their life cycle and nourish the surrounding environment.
By waiting I shared the experience with perhaps 100 people instead of the 10,000 per day that were showing up a few weeks back.
I'm glad I was able to take in this once in a lifetime event. Here are a few more photos from my afternoon.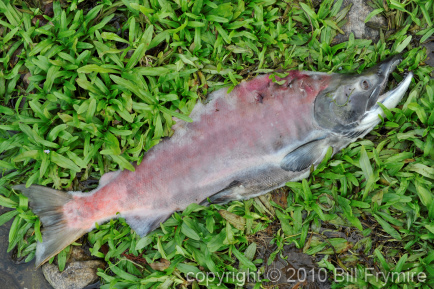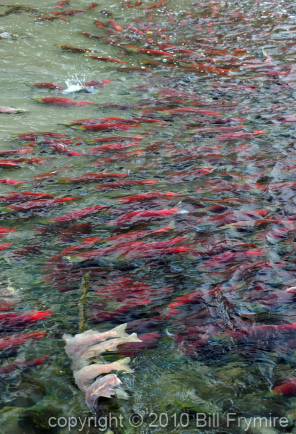 Post Comment