The Spirit Eagle is nearly complete!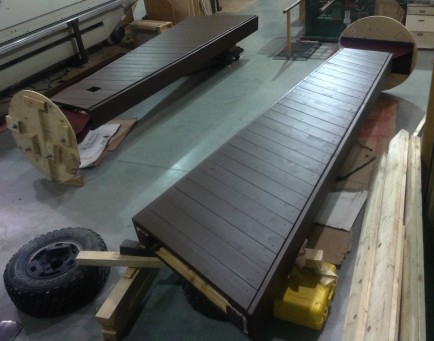 I have finished cladding and staining the legs, the last coat of environmentally friendly epoxy on the mosaic is complete, and all the painter's tape has been removed.  I wired the lights into the frame – see the picture below – now I just have to crate everything up and load it onto the truck for transport.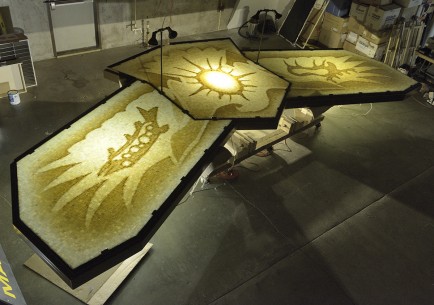 Installation should begin on February 2, and when I get back from my trip up to Fort Chipewyan I will do a final post about the trip and the installation.  Feel free to leave me a comment about what projects you are finishing up at the moment!

2 Comments on "Spirit Eagle Update 3"
William McAusland Says:
January 29th, 2014 at 6:24 pm

It was great seeing the sculpture and legs for real last night! What an amazing feat of art, industry and stick-to-it-ness. Making feel like slacker here.

Will

Scott Frymire Says:
January 29th, 2014 at 7:55 pm

Well Done Bro. I Pray All Goes Well During Transport And Installation.
Post Comment