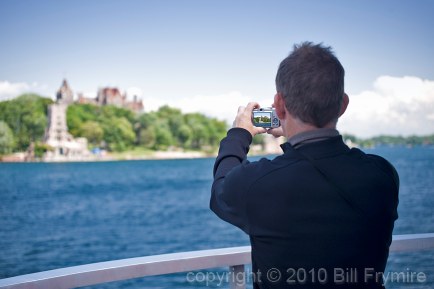 (click image to enlarge)
My family is in the process of finalizing our summer vacation plans already. This is a photo I took of my brother taking a photo of Boldt Castle during last summer's boat cruise of the 1000 Islands.
Like any good tourist, my camera is a constant companion when we travel. Here's hoping you are able to catch many joyful memories this summer.
Post Comment