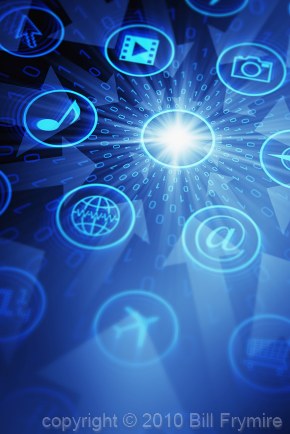 (click image to enlarge)
I had the idea for this "convergence" image brewing for a couple of years now and when I recently revisited it,  many of the icons needed to be updated to reflect the rapid change in technology since I first designed it. Is there anything a smartphone CAN"T do anymore?
According to Wikipedia, "technological convergence is the tendency for different technological systems to evolve towards performing similar tasks."
Through convergence, technologies such as voice, data and video, previously separate, converge to share resources and interact with each other. The result is a more efficient way of performing all three technologies. Today's smart phones are examples of convergence. The world is now, literally "at our fingertips".
Post Comment