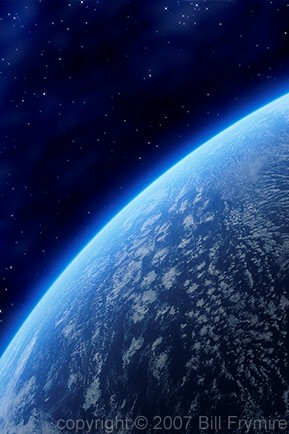 (click image to enlarge)
Just a few short days and then we can say goodbye to 2008. And what a year it was with record breaking markets, both high and low; history-making political changes and a world in turmoil. Will 2009 bring the dawn of a new era or will we see more of the same? We can only hope that by the end of 2009 we can say that the world is more stable than it was at the end of 2008.
This image was created using a flat satellite image from NASA. The image was then curved and wrapped around the globe using Photoshop.
You can find this image in my gallery under space>>space-other>>earth from space.
One Comment on "The dawn of a new year – Image of the Week"
Shawna Says:
January 2nd, 2009 at 9:02 am

I'm just so glad to have stumbled acrossed your site. I just love these photographs! thank you
Post Comment