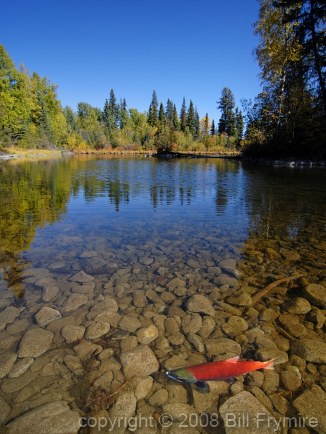 (click image to enlarge)
I took this image two weeks ago at Stack Lake in the interior of British Columbia. The colours that Mother Nature gives us in the autumn are truly amazing. The leaves were just beginning to turn and the hill sides were awash with reds, oranges and golds. This lone spawning salmon swimming above the monochromatic rocks caught my eye immediately.
I took the image with my Nikon D2X using an F-Stop of 9 at 1/250 second. I used a flash to illuminate the fish at the bottom of the image.
You can find this image in my gallery under scenics-travel>> scenics>> spawning salmon.
Post Comment