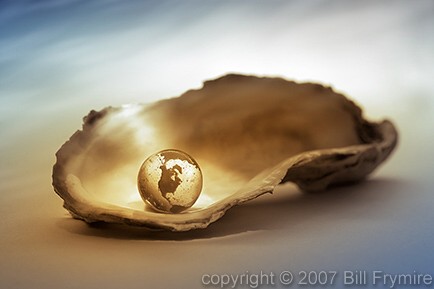 (click image to enlarge)
Some conceptual photography works better than others. This conceptual image of "the world is your oyster" has been one of my more popular images. Some time ago I bought a bunch of marbles with the globe on them. The shot was taken in my studio with my Nikon D2X and then I added the blue and gold background with photoshop.
You can find this image in my gallery under concepts>>environment>> world in the oyster.
One Comment on "The World is Your Oyster – Image of the Week"
Boudica Says:
June 10th, 2011 at 2:23 am

Absolutely stunning!!! I do so love all your work.
Post Comment