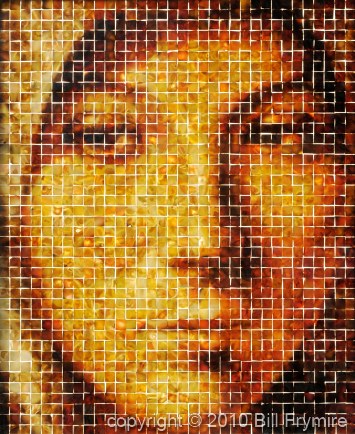 (click image to enlarge)
Here is my second attempt at creating an image using mother of pearl oyster shells. Because of the high gloss and irregularly curved front surfaces of the shells The first attempt didn't yield a recognizable image after two weeks of work.
This time I photographed the shells back-lit so the image is seen only when light comes from behind. The tiles are glued onto tempered glass and I hung the finished piece in a window so it is only visible during the day. When the morning sun hits it, it sets the room aglow.
The source image is the "Annunciation" of the Virgin Mary by Antonello da Messina cir. 1475.
Post Comment