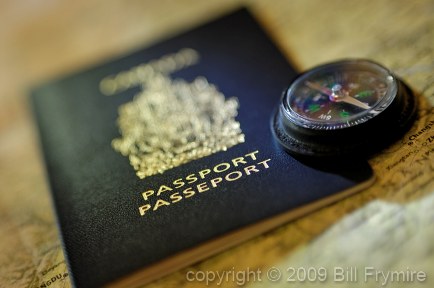 (click image to enlarge)
For some, the internet and teleconferencing has taken the place of business travel or at least reduced the need for some trips. While this might be good for the bottom line, there are still those who welcome the thrill of discovering new lands and cultures. I'll be making use of my own passport shortly for my annual trip to visit relatives in the US for Thanksgiving. Although the rules keep changing,  there is definitely a movement towards the passport being the only form of id that will get you back and forth. Good thing I look so good in that passport photo!?!
This image is available through Getty Images by clicking here.
Post Comment