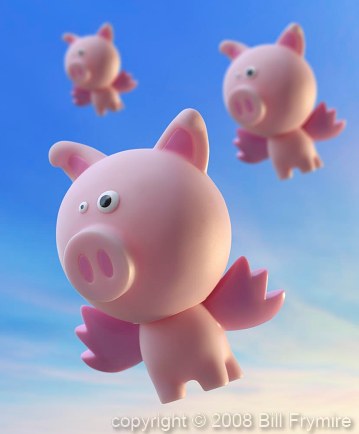 (click image to enlarge)
This is a new image I am working on. It began when my daughter received this plastic pig as a gift and thought it would make a great prop for one of my images. I had talked in the past of trying to create an image that would demonstrate the old saying "when pigs can fly".
I began by taking a photo of the pig in my studio using a Nikon D2X with a 70 – 180mm lens at f8. I then used Photoshop to duplicate the image and set the pigs in a sky background.
You can find this image in my gallery under concepts>>abstract>> pigs can fly.
Post Comment