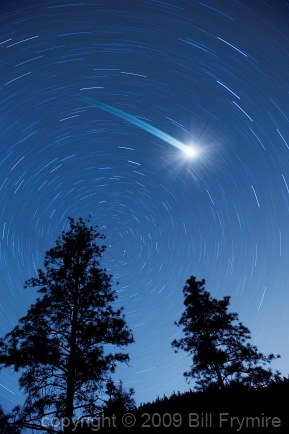 (click image to enlarge)
You would never think that just on the other side of the hill in this shot there is a large shopping mall. This location is only ten minutes away from my house. Because it was so close to civilization, I decided to stay with my camera gear for the 35 minute exposure. The falling star was added afterward in photoshop.
Nikon D700 with 24-70 lens @3.5,  24mm 2085 seconds, ISO 200
One Comment on "Wish Upon A Star – Image of the Week"
Chad Says:
June 29th, 2010 at 7:12 am

Did you use a Neutral Density filter for this shot?
Post Comment