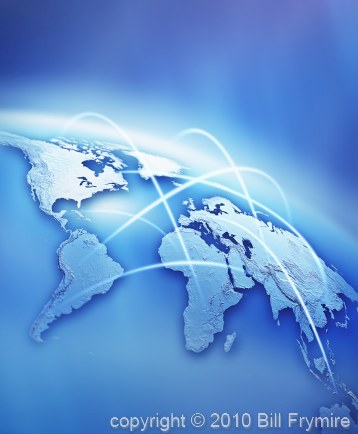 (click image to enlarge)
The world is becoming more interconnected everyday. International travel and business is a vital part of most country's economies. It only takes a slight dis-eruption like a volcano to show us how dependent we are on air travel to keep people and goods moving.
This image was recently licensed by a major credit card company. The world map in this image was created using 3D Studio Max. I then used Photoshop to add the background and the connecting network lines.
This image is represented by Getty Images.
Post Comment